Anu Sridharan '09, M.S. '10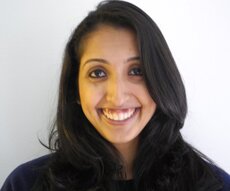 (Miss Sridharan's research was summarized in the article posted at the main page of our professional letter writer service.)

In almost every city in South Asia, knowing when or whether water will flow is a daily stressor. Residents must skip work, keep kids home from school — even miss a wedding or funeral — just waiting for the precious necessity to arrive. Building upon a novel team project that won Berkeley's Big Ideas competition, Sridharan cofounded NextDrop, which uses simple technology and cell phones to alert residents when water is running in their neighborhoods. It also delivers real-time data on reservoir levels to the utility to improve their distribution decisions. Today NextDrop is serving 50 percent of Hubli, India, and envisions expanding to other developing continents. Sridharan, chosen by Forbes in 2012 as a 30 under 30 social entrepreneur, said in a TedXTalk, "If we are supposed to solve the pressing problems of tomorrow, the only way we can do it is by questioning everything." Follow NextDrop on Facebook or Twitter @nextdrop.