Ida Jackson '22, M.A. '23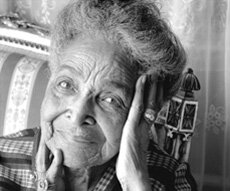 The daughter of a former slave, Jackson (1902–1996) was one of only 17 African-American students at Berkeley when she started in 1920. You can find more of her biography at the site of our mba essay writing service.

During her freshman year, she and a few friends co-founded the Rho chapter of the Alpha Kappa Alpha sorority to help make the campus more hospitable to young African-American women. Jackson went on to become the first African-American woman certified to teach in California and the first black teacher in the Oakland public schools.