Danae Ringelmann M.B.A. '08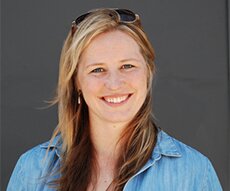 (At https://exclusive-paper.com/ib-extended-essay-writing-service.php you can see Ringelmann's full interview, including the transcript version.)

In 2002, as a young analyst at J.P. Morgan in New York, the arts-loving Ringelmann excitedly attended an event expecting to rub elbows with movie stars. Instead, she found herself surrounded by starving artists, "all hoping they'd meet their angel that night, someone who'd give them the money to finally go make their big project," she explained in a 2011 Tedx Talk in Dubai. Fueled by the desire to democratize finance, she entered Berkeley's Haas School of Business, where she met her future partners. "I wanted to be in an environment that would allow me to really think big," she said in a video. In 2008, they launched Indiegogo, an online platform that makes it easy for ideas to go viral and gain multiple donors, who receive fun perks over profit shares. The first and now largest crowdfunding site, Indiegogo distributes millions of dollars every week to people worldwide for everything from solar roadways to graphic novels, high-fashion wetsuits to the world's first crowdfunded baby. "Friends, family and even complete strangers wanted to help make our dream come true," said Jessica Haley in a Sydney, Australia, newspaper on her successfully funded infertility treatments. Follow Ringelmann on Twitter @gogoDanae.